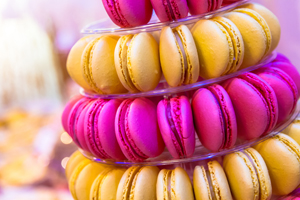 Why we don't take advantage of you and your privacy.
We are not out to track you in a personal way. We use Google Analytics to monitor website traffic and in addition to that we place a harmless cookie on your computer that allows you to return to your Personal Library to see your favourite selections you may have saved there. What we don't do is to track you as a person or your computer to gain information on you personally in order to spam you or sell your information. We just don't want or need to do that!.
If you choose to register with The Tiara Company you agree we can place our harmless cookies on your device, and store your name, email address and password on your computer system. Why?, so you can transfer your Library selections into your Personal Library. These are then stored on our server so you can log into your Personal Library Account and view your selections anywhere in the world, from any computer. They will remain there until you delete them or 1 year. You can also email them to friends to view. For this, all we require is your name, email address and your password. That's it.
You have complete control and are able to delete your information when you wish. We will never sell your information or pass it to another company outside of The Tiara Company and its Franchisees.